Several collections from our

'Kidsroom'-section:

www.anneclairepetit.nl You immediately recognize it; the orginal, timeless, knitted toys with a high 'decoration value' from Anne-Claire Petit. Unique in it's kind. One by one pieces of art!

www.bibelotte.nl

Continuously changing collection of surprising, vibrant decoration for kids, bedding and care products. All designed and produced with pure passion.

www.colorique.com

Beautiful, timeless, handmade collections, made of the finest fabrics into very detailed designs, heavily inspired by the Far East.

www.handedby.com

The ultimate elegant solution for all your storage problems: Durable, handmade baskets in all sizes and colours.

www.roomseven.com

Every saison again a new, beautiful collection of superb topdecoration for kids and beyond. The best quality design and fabrics.

Several collections from our 'Bedding'-section:

www.cottonbaby.com

Several series of bed clothes in fresh (union) colors, check, dots, stars, patchwork and many, many more. All made of 100% pure cotton.

If the best is not good enough, only the baby collection from Lexington Company can help you out, meeting only the highest expectations. Famous, well praised international top quality.

By launching label 'Dromelot', Dutch fashion brand Lot & Binc brings exclusive nightwear and bedding for kids to the market. Same as for the kidsfashion of Lot & Binc: Outstanding quality and design.

www.dynamiccomfort.nl

Amongst others comfortable and trendy plaids, quilts, play pen floor mats, sheets, etc. in many colours, made of the best materials, like Polartec, fleece and cotton.

www.taftan.nl

Trendy, hip brand with beautiful, affordable decoration- & care products of the finest quality.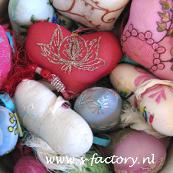 Brands:











Secure webshop:


Payment methods: