Actions:
° Voucher
Kidsroom:








Bedding:








Care products:





Special shop:

[click on logo for access!]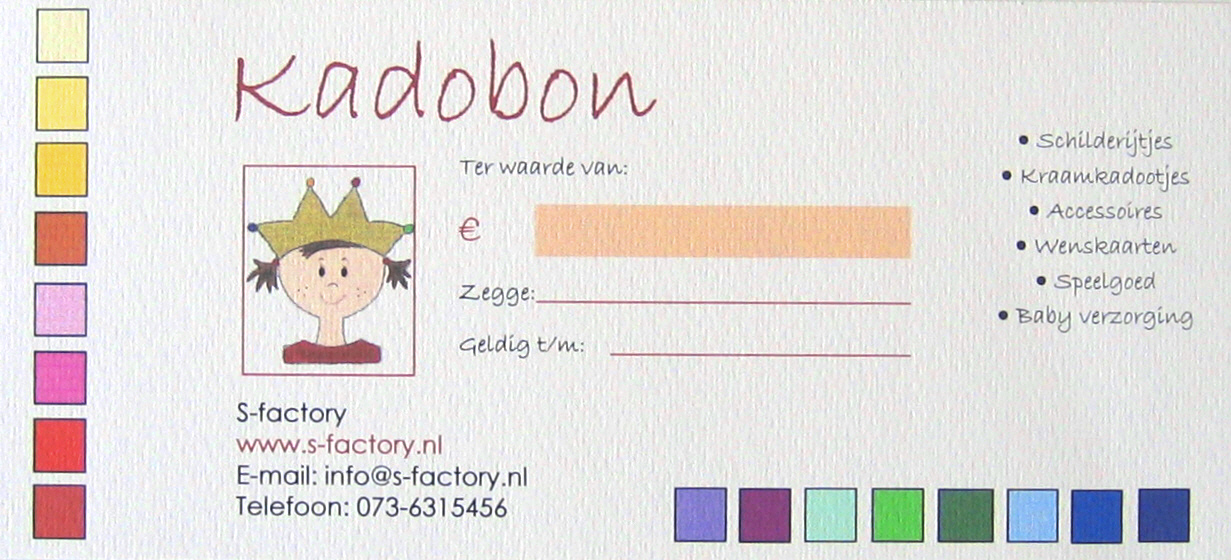 In case you want to surprise somebody, but you can't make up your mind, then you can always consider to buy a voucher!
The S-factory voucher can be bought in multiple amounts of € 5,00 and will be send to the buyer, so he/she can hand it over to the lucky receiver.
Name and address of the receiver need to be entered at 'Bezorgadres' (delivery address) on the order form.
When the receiver spends the voucher at S-factory, he/she only needs to mention that the order will be paid with a voucher.
The voucher can't be spend in combination with articles from the 'Discount corner'.
S-factory:









Brands:












Secure webshop:


Payment methods: